In Katie's English class they have been given the assignment to write a poem about something they have lost.
Here is Katie's poem:
Once I lost something attached to my thumb
When I couldn't find it my mind just went numb
It wasn't a glove or a thimble or such
It had a screen and some buttons I'd touch
It was pink all over and no bigger than a mouse
I probably lost it somewhere in my house
I searched high, I searched low
I searched fast, I searched slow
I searched everywhere I went
I searched everywhere I go
Without my companion I felt so alone
I don't know what I will do if I can't find my phone!
By Katie Jones
______________________________________________________
Courtney's Animal Cell
I was pretty impressed. They used a styrofoam ball cut it in half, covered it in clay and then decorated it with Skittles, pom poms and foam shapes.
Courtney and Mackenzie hard at work.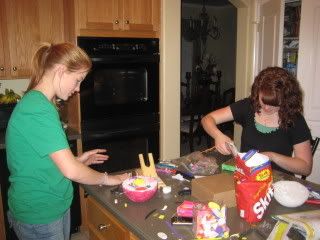 Courtney's fake smile.
Courtney getting really tired of me taking pictures.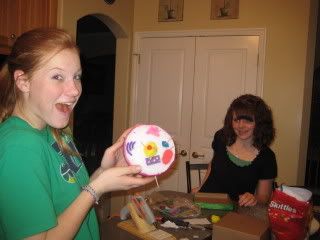 Enough mom!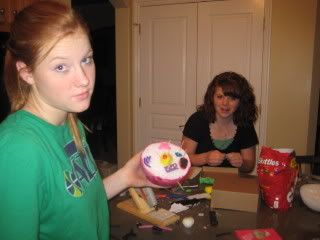 A funny picture I found after the project was done!