Needless to say, I took a little break from my blog. I have been super busy this Fall season.
Courtney and Katie both made Cottonwood's soccer team. They had an amazing year. Their coach said it was one of the best teams he has ever coached. They won 9 games, lost 2 and tied 1. They ended up 2nd in their region, but lost to Layton in the first playoff game.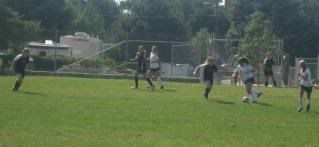 It was so great to watch them play on the same team this year. They both made Varsity. Here is one of Katie's amazing goals.