For Courtney's graduation, we took her on a cruise. She invited her two best friends to come along. We all had a blast.
We drove to Vegas on Sunday and stayed at the Stratosphere that night. We did a little sightseeing and of course, a lot of picture taking...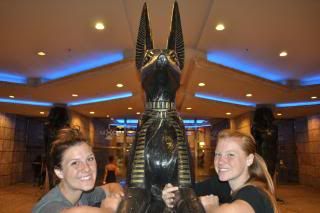 My girls LOVE having their picture taken.
We left Vegas at 5am Monday morning, met up with Cadee and Baileigh, and boarded the cruise ship.
Dinner the first night.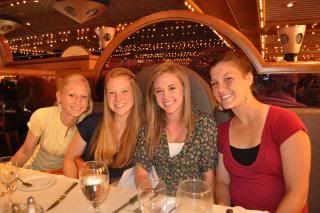 Funny story: Right after dinner ended on the first night the girls all decided to go back to their room and take a little nap. It was about 7:30 pm. They all snuggled up in their cozy little beds and slept for THE NEXT 12 HOURS!!
I walked out of my room at 7:30 the next morning and they were all coming back from a jog on the outdoor track. That is when they told me what had happened. They just couldn't believe that they had slept through the first night of the cruise! We all had a good laugh over it.
Our first stop was Catalina Island. The day started off a little cloudy and overcast, but by noon it was sunny and beautiful.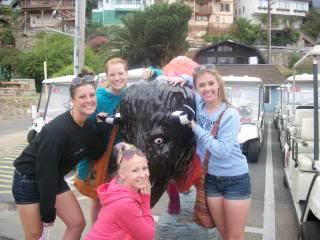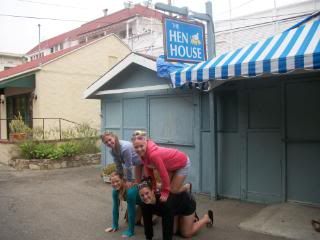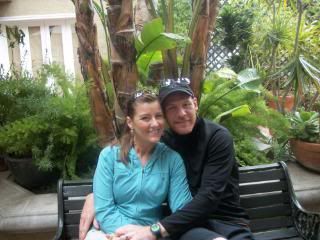 This was just a little boat tied up to the dock, the girls thought it would be fun to climb in it and have their picture taken.
We booked an excursion to go kayaking, so, after a little sight seeing and a lot of shopping, we headed down to the beach.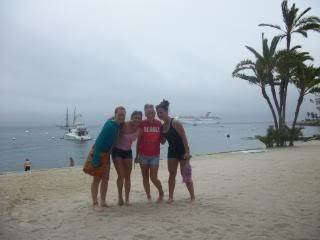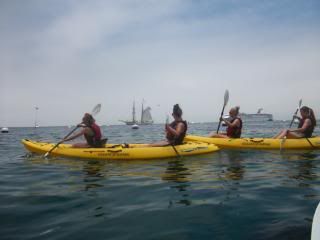 This is Frog/Gorilla rock. I didn't get a picture of it from the other side, but one side looks like a frog and the other looks like a gorilla. If you look really close you can see Sean standing on the head of the gorilla getting ready to jump. He jumped off twice! Crazy guy!
Our second stop was Ensenada. The girl's had a blast shopping, taking pictures and bartering. Katie said that that was one of the best parts of the trip. She loves to barter.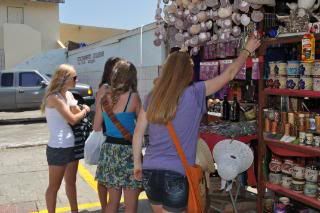 They took a break from shopping and did the "Cupid Suffle" right in the middle of Ensenada.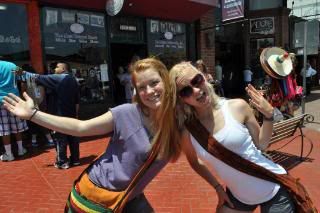 We had to take a picture with this construction worker. He wanted to know why an athletic, buff guy like Sean would ever wear a shirt that says "I Love Unicorns". Sean explained that his daughter bought it for him for his birthday as a joke. (Earlier in the year, Sean decided to tell the girls a unicorn joke everyday for two weeks - that's a story for another time.)
Here is a picture of the girls sporting their new outerwear.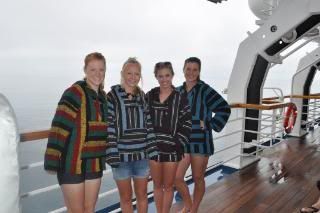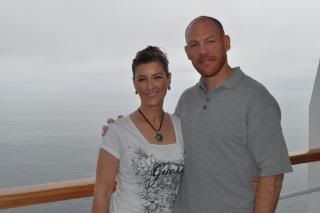 We had such an amazing trip. I love cruising with my kids!