"What?" You ask. "Another dance so soon?"
"Yup!"
On February 14th, Courtney, James, and a group of their friends went to Sweethearts.
Instead of going out to a restaurant to eat, the girls decided to make dinner themselves and have it at our house. I whole-heartedly agreed, greedily thinking of all the money I would save.
My luck was holding out when James announced that he had two rugby games to play that day. There was nothing left to do but cancel the "day" activity. (Unfortunate for them, very fortunate for my wallet!)
We spent the day curling hair, painting nails,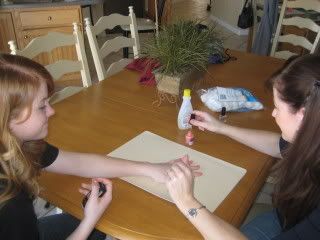 baking, decorating,
cleaning and cooking.
Luckily Courtney's friend Kristin came to help.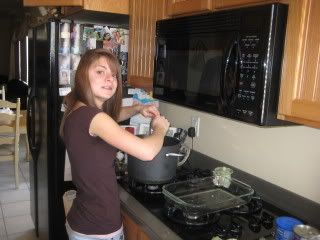 Big brother Tyler even got in on the action. We asked him if he would google a creative way to fold dinner napkins.
This is what he came up with...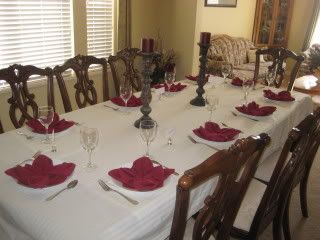 Have I mentioned how much I love Google?
When 6pm rolled around, we were exhausted, but ready.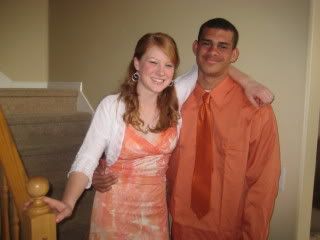 The dinner turned out great, everything was delicious.
After the dance, it was back to our house for cake and ice cream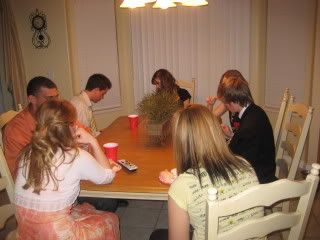 and a few rounds of Mafia.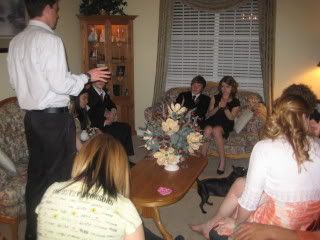 Courtney got the dance pictures back today.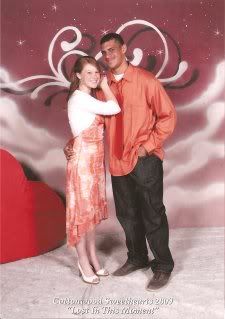 Dress $19.99
Shrug $14.99
Pictures $30.00
Dinner and dessert $30.00
Smile on my daughters face...
Priceless!