It has been so long since I blogged last, I almost forgot my password. lol. Not really, but it was close. I apologize to my 10's of followers, I have been getting grief for not blogging more often.
October went by a little too fast for me, before I knew it, it was Halloween. The Spooktacular is always a fun event. Here is a picture of all the young women and leaders. Ketchup and Mustard was my favorite. I want your costume Karli!
James and Courtney went to Monster Mash and dressed up as "Genie and The Little Mermaid". Do not ask how they got James
that
blue. His mother is very creative!
November was a pretty exciting month. It started with the girls high school soccer banquet.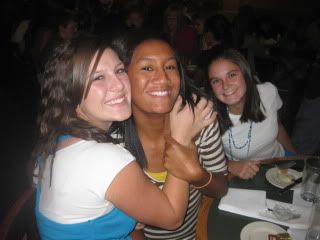 They always have a nice dinner, slide show, and awards. Katie got All Region 2nd Team. Pretty impressive considering she is just a freshman.
Tyler and Erin went to Bingham Ball and had a great time.
I am always excited when the end of November draws near. Katie's favorite restaurant is Texas Roadhouse, and that is where she picks to have her birthday dinner every year.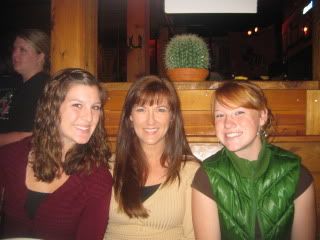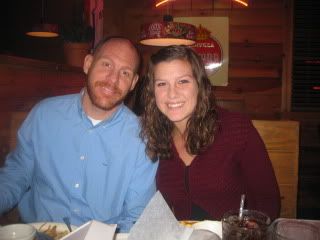 Katie turned 15 on the 22nd.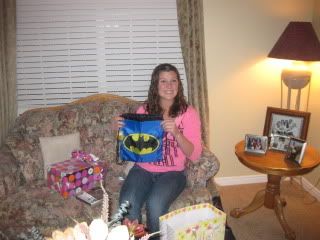 Here she is showing her Batman bag that was stolen the next day.
Oh, and here she is showing off her new touch screen phone... Yeah, that lasted for 3 days before it was broken.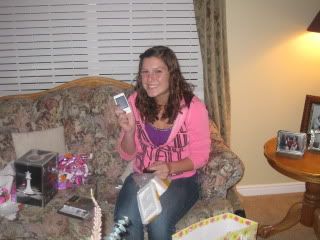 At least she still has her "Twilight" books.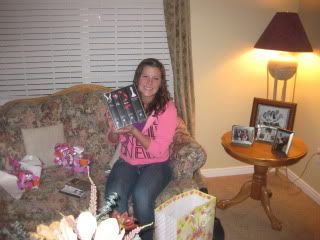 That night Tyler and Brandon's Court of Honor was held. I was really glad they were able to have it together. The only other Court of Honor I had been to was my brother's when I was 10 so I didn't know what to expect, but I was very impressed with the whole night. Thanks to all who helped put it together, especially Bro. Dallimore.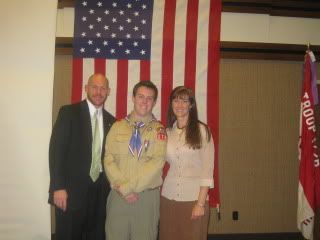 We rounded off November with a soccer tournament to Vegas.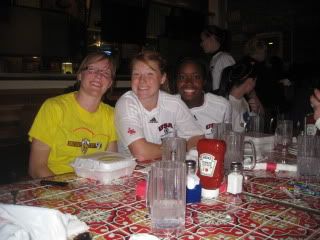 December was full of lots of parties, lots of shopping and lots of fun. Here we are on Christmas Eve. I think our new tradition is to spend it eating my favorite food, chinese.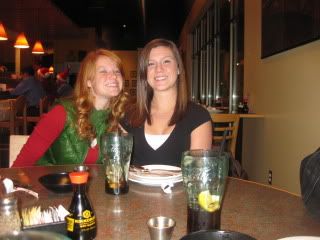 For a guy who has the flu, he still looks pretty handsome.
Grandma, I promise to blog more! :)