This year we spent girl's camp with our stake up at the Heber Valley Camp.
It was the last year that I will be at camp with both my girls. It's kind of sad to think that Courtney won't be going up with us next year.
We had tons of fun, the weather was perfect and other than a bear in our cabin on the first day, nothing really exciting happened. (One of the rangers took a picture of it, I am not sure where the picture ended up... it was just a baby bear... apparently you are supposed to close your cabin door before going down to the pavilion.)
Our theme was: Daughter of a King, Your happily ever after. Our princess was Ariel. Here is a picture of our flag... apparently SOMEONE didn't listen when they were giving out dimensions of the flag. Okay, so that someone was me but we totally had the biggest flag up there, it was awesome!
We ate tons of food, hiked some pretty big mountains, canoed all over the big lake and crafted our little hearts out!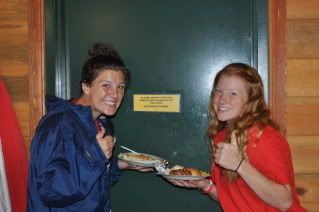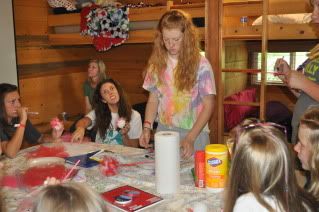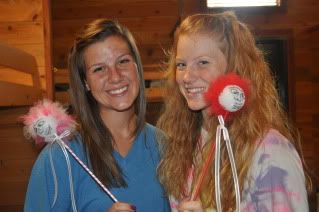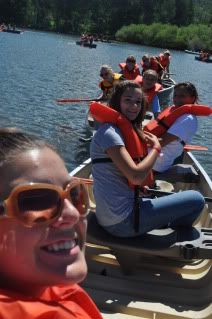 Me and my BFF - Jana and I have been camp directors for 4 years now. We have had such a blast together. I love her to pieces!
Here is a picture of all the leaders that were able to come to camp.
I was thinking that this would be our last year, but that is apparently not the case. I think I have another year in me ... We're going out with a bang Jana.