Every year the Young Men and Young Women in our ward have a Halloween activity for the Primary kids called "Spooktacular". Since I am the secretary in Young Women's, I have had the opportunity to attend and help out for the last few years.
There was cookie decorating.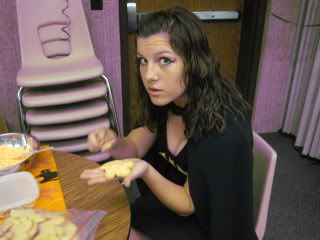 Coloring
Story telling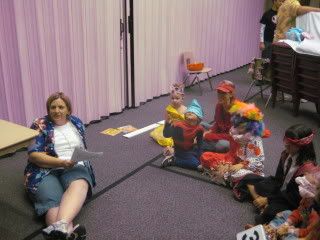 and Bingo.
Poor Courtney had to come dressed as a soccer player since she had just finished soccer practice.
There were some really fun costumes. Here is a picture of Amy and I. 70's Babe and Biker Chic.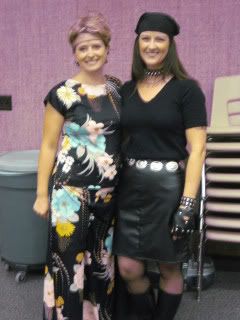 Biker Chic and Batgirl
Katie, Tyler and TC.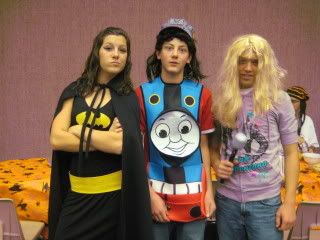 I tried as hard as I could to get Tyler to smile, but every time I turned the camera on him, he gave me this dorky blank look!
He is such a character... remind you of anyone?
Even Tyler and his friends made an appearance. Here are Tyler, Maggie and Brandon coloring.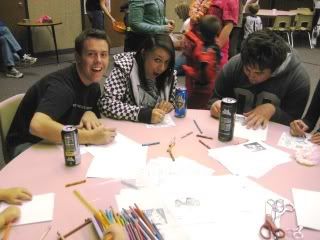 Brandon and his cute girlfriend Brandy.
We had such a great time. I love being in Young Women's. We have the best girls and leaders, it is so much fun to hang out with them.