Last week I decided to fly my sister-in-law, Catherine, in from Iowa to help with my nephew's Wedding. She used to own a small catering business out of her home and mentioned in an email that she wished she were here to help me.
On Friday my girls had Bounce Back passes to Lagoon, so Cat and I decided to tag along.
Jessica, Kayla, Catherine, and Courtney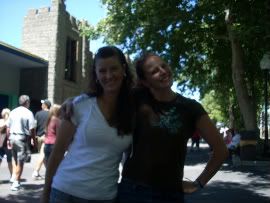 Julie and Catherine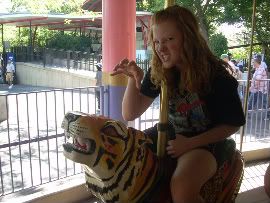 Courtney The Tiger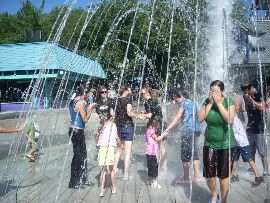 It was 100 degrees on Friday, so the girls waisted no time getting soaked when we passed the water.
Justina and Katie
By 11pm I was totally exhausted, and my feet hurt a little, ok a lot, but we had an awesome time. Wicked is my new favorite ride, make sure you sit in front!