The girls had a fabulous season. They both played well, scored a few goals and had a blast with their teammates.
Courtney was team captain and loved getting to know the new girls. She took pride in being a "nice" captain. Apparently the seniors and captains weren't so "nice" when she was a sophomore and Junior.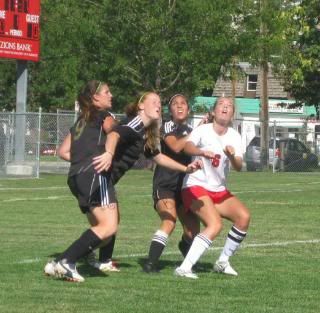 Katie was interviewed by The Tribune and was mentioned in a few articles. She got a kick out of seeing her name in the newspaper.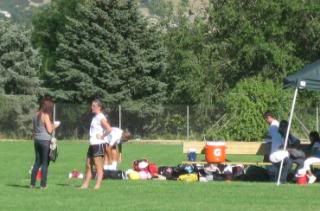 I crocheted hats for the team. It took me the entire summer and most of the fall, but I got all 33 finished before it got too cold. I know 33 doesn't sound like a lot, but when it takes almost 2 hours to comlete just one, it is huge. The girls loved them though, so it was worth it!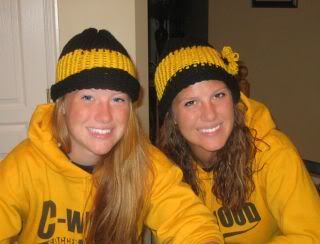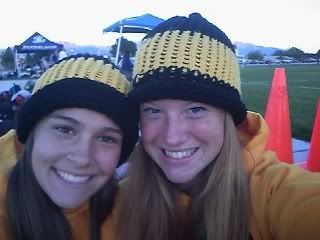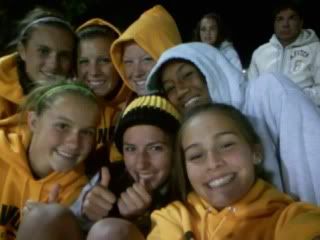 This photo was taken at their last home game. The parents got together and got the seniors a little gift and presented it to them.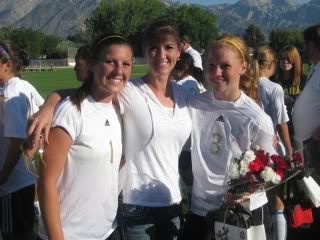 Courtney wrote personal letters to all the girls on the team and handed them out at the soccer banquet. Needless to say, there were a lot of hugs and even more tears!
I am still in denial that Courtney is a senior! She is so independant and mature. If anyone figures out how to make time go by a little slower, let me know...